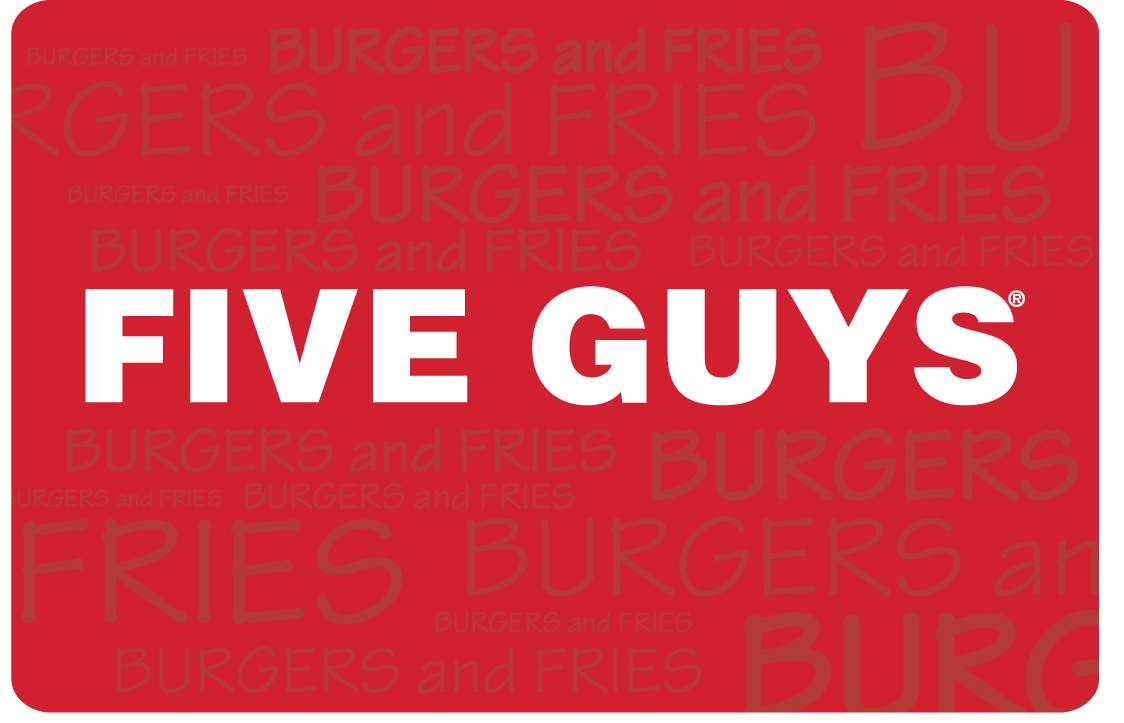 Thank you for visiting www.fiveguys.com/cards. We're
currently experiencing some technical issues. We expect to
be back up and running soon!
Do you need a Five Guys Gift Card sooner?
Five Guys Gift Cards can be purchased in our stores. Please use our
store locator to find your nearest participating Five Guys restaurant.
To check your gift card balance, please click here.
Thank you for your patience!